Installing the Trusona App
Before you get started with the instructions below you'll need to install and register with the Trusona App.
Download the Trusona App on the Apple App Store or Google Play Store.
Follow the registration steps in the App.
Verify your email by clicking the link from Trusona.
You're setup and ready to go!
1. Log in to Wordpress
Log in to the Wordpress User Portal
2. Access Profile
Click on your name located in the top-right corner of the page and select the My Profile option.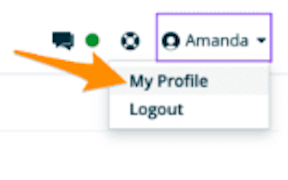 3. MFA Option
On your Profile page, click on the MFA option located to the left. You will now be shown options for how you can enable MFA. Select the Google Authenticator option by clicking on the Set Up button next to it.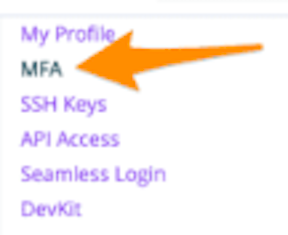 4. Following Steps
You will be guided on how to set up Multi-Factor Authentication for Wordpress Engine. Whenever they reference the Google Authenticator app, simply use the Trusona app in its place.