Installing the Trusona App
Before you get started with the instructions below you'll need to install and register with the Trusona App.
Download the Trusona App on the Apple App Store or Google Play Store.
Follow the registration steps in the App.
Verify your email by clicking the link from Trusona.
You're setup and ready to go!
If you are creating your account for the first time you can skip the first 3 steps. During the registration process you will be offered the option to set up Two-step verification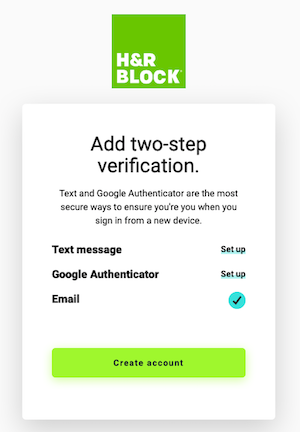 1. Log in to H&R Block
Log in to your H&R Block Account
2. Managing Your Account
From the dropdown menu, click on Manage Account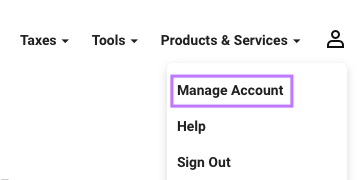 3. Security & Two-step verification
From the Manage Account page, locate the Security section and click on the arrow to the right.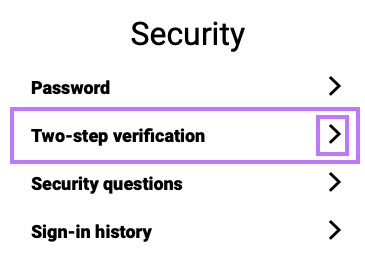 4. Using the Trusona App as the Authenticator
You will be shown a screen with the option to configure Two-step verification using the Google Authenticator app. Click on Set up, but we will be using the Trusona App instead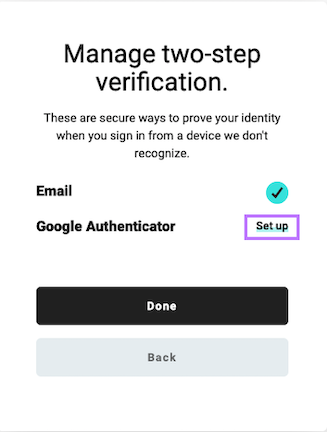 5. Scan the QR Code
A QR code will be shown on the screen.
Open the Trusona app, and tap on the Settings menu
Tap 2-step verification (TOTP)
Scan the QR code
Type in the number you see from the Trusona app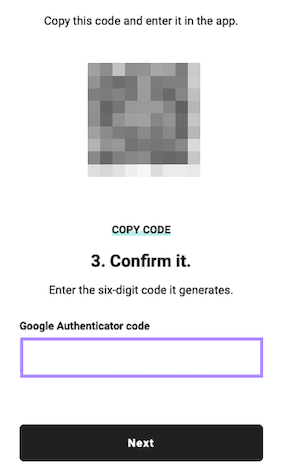 6. Finalize
Enter the code from the app into the screen, then click Next. You will be prompted to re-enter your password before finalizing the setup. After typing it in, click on Update account.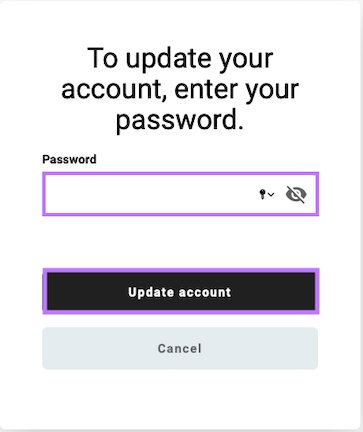 Setup complete! The next time you log in to H&R Block and are prompted for a One-time passcode, you can use the Trusona app to log in.